Information
Services for Outdoor Recreation Enthusiasts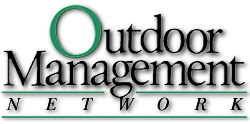 What do the National Wild Turkey Federation, Texas Fish & Game magazine, America Outdoors, the National Shooting School, and Mark Sosin's Saltwater Journal on TNN all have in common? They, among others, have utilized Outdoor Management Network's award-winning technology to create their information and e-commerce web sites, seen by millions of web visitors each month.
Want to make an impact with your web site? It's our specialty. Need to communicate your sales and marketing message to a large audience? We do it professionally. Do you have tons of info? We can organize it. Large databases? They are no sweat. Need weekly site updates? They re a cinch. Need an interactive bulletin board, Q&A section, Calendar, News, or Events? We can have you online in three weeks. Need a full service e-commerce site? You can begin making money next month.
We offer web design technology with all the latest bells and whistles, and, importantly, we have more than 15 years experience in business and corporate communications. Join the growing number of companies that use Outdoor Management Network for their Internet and web design programs.
Call today for a custom program that meets your exact sales and marketing needs.

Contact us today
for information and current prices
on a custom Web program for your company.


---
Site design by


Copyright ©1996-2000 Outdoor Management Network Inc.