Whitetail Wrap-up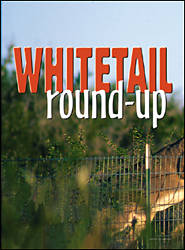 More rainfall will provide the key
to unlocking another good season

By Russell Tinsley
After Labor Day the question becomes more frequent, more urgent. "What do the deer prospects look like this year?"
It is a question that never goes away, says Butch Young, white-tailed deer coordinator for the Texas Parks & Wildlife Department. And it is a question that has no definitive answer. As this is written, the prospects are still somewhat bleak, but a soaking rain or two before the deer season can be a drought- breaker, although (despite the much-needed rainfall we received from Tropical Storm Charley) the Climate Prediction Center is forecasting drier conditions for the rest of the year for all of Texas. "Things can change almost overnight," Young adds, optimistically.
Actually, if generally dry conditions persist, hunting might be the best it has been in the last few years-that is, if you just like to see deer.
What's that?
Believe it or not, that's the hunting of choice for most hunters. When there is a shortage of natural food, deer are more inclined to frequent feeders in the daytime, ignoring basic survival instincts and thus becoming vulnerable. The odds of a hunter getting his deer increase rather than decrease in these conditions.
Of course the quality isn't as good. Both antler size and body weights typically go down as a result of what happened back in the spring and early summer/fall during the critical antler development period. By the time deer season rolls around, the damage has been done.
In this case the turnaround was sudden and brutal. In the 4-month period between April 1 and July 31, the National Weather Service office in New Braunfels recorded just 1.39 inches of rain. "Going into April, things looked great," Young says. "Then the rains stopped and, with the exception of the August tropical storm, it has been downhill ever since."
But another good rain or two can reverse the trend just as abruptly. Remember the dry summer of 1996? Landowners and hunters were wringing their hands and predicting a widespread die-off of deer. Then in the fall, rains finally came and it was business as usual. It doesn't take much of a good thing to make people forget.
(During the 1996-97 season, incidentally, hunters harvested an estimated 333,800 whitetails. Last season it was 371,300.)
That '96-97 total was the lowest statewide number in a decade. Weather, as usual, was a major influence. The drought-breaking rains encouraged new growth of browse, acorns and forbs. Come deer season, circa 1996, and the deer had lots of choice rations. They didn't need to become hooked on feeders. And the food base contributed to the banner class of '97-98 with a record 1,434 whitetails entered in the Texas Big Game Awards.
The drought of '96, if anything, reminded us that Mother Nature always gets the last bat. We play on her terms.